20 Questions With Microsoft's Ballmer
9:01 AM ET Mon. Jul. 23, 2012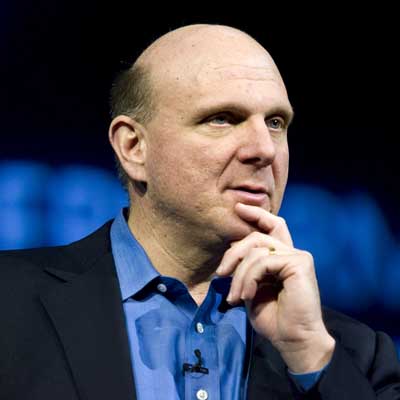 What do you want your legacy to be when you move on?
Look, I am not a legacy guy, and I am not a fiscal year guy. I'm neither one of those. But, I am a guy who understands timing and big moments. This is an epic time. Look, I can honestly say: The founding of Microsoft, the launch of the PC, Windows 95 and Windows 8 are the four big moments in Microsoft history. I can say that.
And, if you asked me to pick, I can honestly tell you a reasonable case could be made for all of them. The founding was really the dawn of software as a business. The PC really kicked off the mainstreaming of information technology. Windows 95 is really what brought computing to the masses. And, Windows 8 is really what takes us into the whole new world of mobile solutions and the cloud.