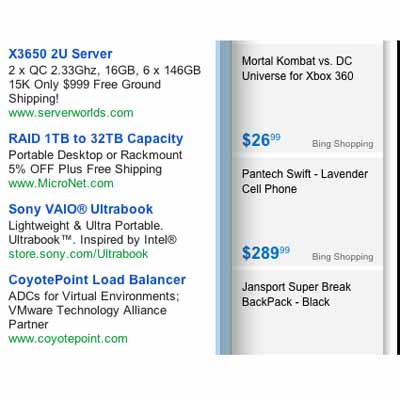 Gmail Vs. Outlook.com
Shown here are ads from Microsoft's Outlook.com and Google's Gmail. Can you tell which is which? HINT: The ads on one side include the word "Bing." With Outlook.com, Microsoft skews the placement of ads in the body of an email for Gmail-like ads to be placed along the right-hand edge of the inbox.
Weird. We could have sworn that not long ago Microsoft lampooned Google for mining email data to determine which ads to run. Hey, nothing wrong with embracing a winning model.