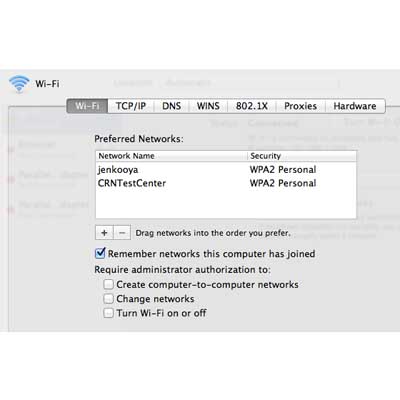 AirPort Can't Connect To Hotspot
The Mac App Store might be out of reach if AirPort has trouble connecting. After installing Snow Leopard, the AirPort wasn't taking off, even though all of our usual Wi-Fi hotspots were visible and Snow Leopard appeared to be connecting.
If this happens with Snow Leopard or Mountain Lion, the fix is easy. First, go into the Network System Preferences panel and write down settings for any wired or wireless networks that you might have trouble remembering later. Next, use Spotlight to find the three preferences files called "preferences.plist," "networkinterfaces.plist" and "com.apple.airport.preferences.plist." Drag each to the trash and restart. After rebooting and re-entering the network settings, all systems should be working normally.