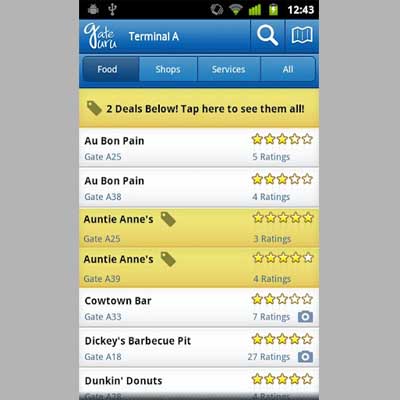 GateGuru: For Android And iOS
To commence the guided travel app tour, first turn right into GateGuru for Android and iOS, the free app that can help make organizing travel itineraries and navigating through airports easy. GateGuru not only provides flight information but also gives real-time feedback on eats, drinks, gifts and other airport services and amenities. It includes information for more than 120 airports, including ones in the U.S. and some in Europe and Asia. GateGuru also provides reviews, opinions and photos from fellow travelers about the quality of food, service, atmosphere and other information, often in real time.
The app links with Kayak and TripIt travel services as well as Facebook, Twitter and other social networks.