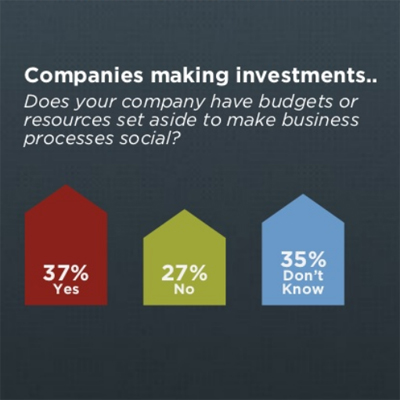 1. Companies Not Rushing Yet To Make Investment In Social Networking
Salesforce CEO Marc Benioff brought out a series of CEOs, CMOs and CIOs at Dreamforce this week to show how companies such as Burberry, Virgin America and Hewlett-Packard are using social networking.
But, the survey shows limited adoption thus far, with just 37 percent of respondents saying their companies have budgets or resources set aside to make business resources social.