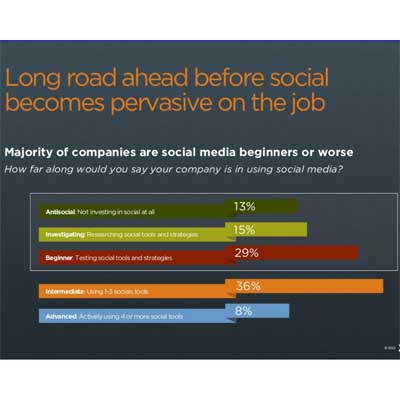 3. Many Companies Still Social Networking Beginners
When asked how far along their company is in using social media, the majority said they are beginners or worse.
The highest percentage of respondents -- 29 percent, said they were beginners, testing social tools and strategies, with 15 percent saying they were investing and 13 percent saying they were "antisocial" and not investing at all. Forty four percent said they were intermediate or advanced in using social tools.