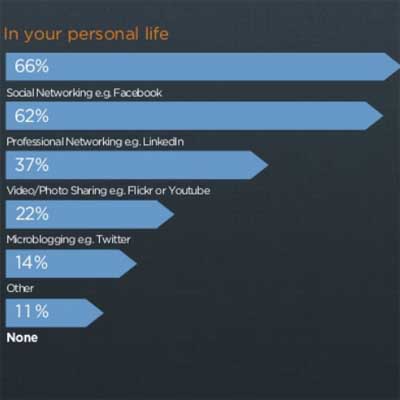 4. Social Networking Is Fun With Friends
People used social tools twice as often in their personal life than they do for their job. After all, it's more fun to connect with friends, browse LinkedIn and share photos than working, right?
The surveyed showed that 66 percent used social networking such as Facebook, 62 percent used LinkedIn and 37 percent used video or photo sharing with tools such as Flickr or YouTube.