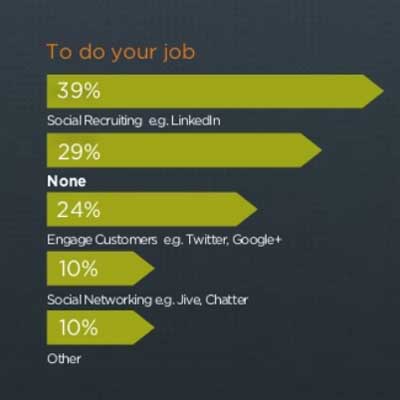 5. The Workplace Lags As A Social Networking Hub
In contrast to the high percentage of respondents using social networking for personal use, 39 percent said they used LinkedIn for recruiting, and 24 percent they engaged customers with tools like Twitter and Google+.
Just 10 percent of respondents said they used tools such as Chatter and Jive, and a whopping 29 percent said they used no tools at all.