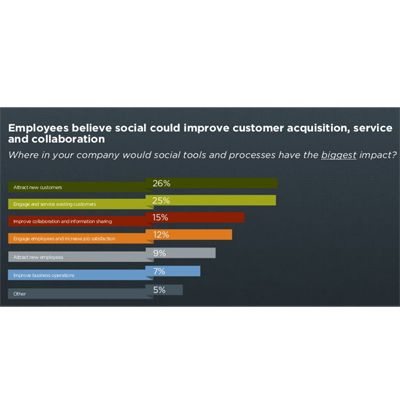 7. Customers Are Where The Action Is
When asked where in their company social tools and processes would have the biggest impact, 51 percent of respondents said it would be in attracting new or servicing existing customers.
Attracting new employees, engaging existing employees and improving existing business operations were thought to have the biggest impact of only 21 percent of the survey takers.