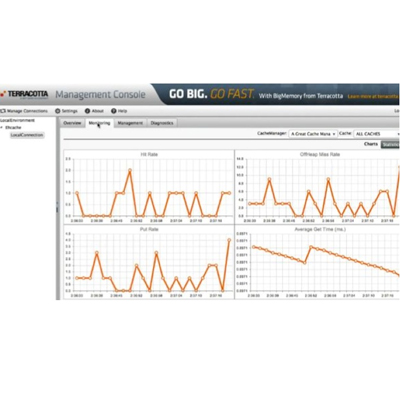 Terracotta BigMemory Go
Terracotta's (Moscone South, Booth #642) BigMemory Go in-memory computing technology lets IT managers store as much data in inexpensive server RAM as the servers have available in order to speed application performance.
BigMemory Go also provides search APIs for searching in-memory data and includes the Terracotta Management Console, a Web-based dashboard for monitoring and managing BigMemory Go deployments. Terracotta is making the technology available via a free 32-GB per-instance production license.