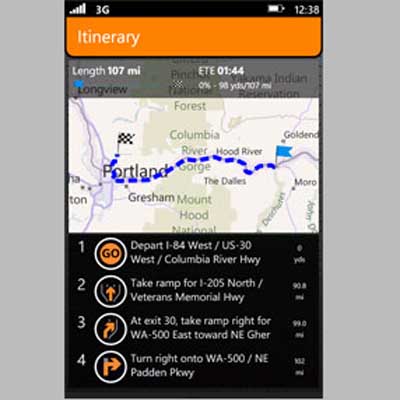 Turn By Turn Navigation: $4.99 For Windows Phone
Turn by Turn Navigation for Windows Phone 7 is a highly rated app that speaks directions to the driver and accepts input by touching points of interest on a map found after address or name searches. The tool also can navigate directly to addresses in the Windows address book.
Other features of Turn by Turn Navigation include automatic map rotation based on where the users is heading, the ability to save favorites and points of interest, real-time traffic reports and rerouting, automatic rerouting for missed turns or in-route course changes, map pre-loading and automatic volume control based on travel speed. Turn by Turn Navigation also provides text-based travel itineraries, walking directions and U.S. and metric distance units, and it has the ability to avoid toll roads.