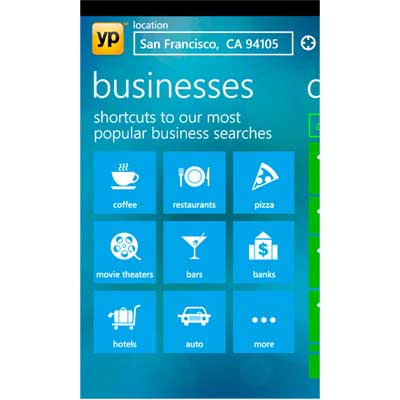 YP Mobile: Free For Android, iOS, Windows Phone 7
YP Mobile for Android, iOS and Windows Phone 7 does more than provide guided navigation, it also brings categorized business listings, menus, hours, directions and user reviews to your smartphone or other mobile device. What's more, the app can even help find the lowest gas prices in the immediate area.
YP Mobile can be used to find coffee shops, bars and restaurants, banks, hotels, movie theaters, auto mechanics and rentals, hospitals, dentist offices, grocery stores, taxi services and much more. It also can search for local businesses that offer a Wi-Fi hotspot. If a location other than your current one is desired, simply enter an address or zip code to change the search results it finds over Wi-Fi, 3G or 4G.