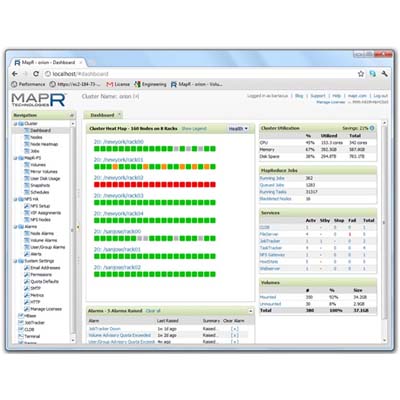 MapR Technologies M7
MapR Technologies is debuting M7, a new release of the company's big data platform that boosts the performance and scalability of HBase, the non-relational database developed as part of the Apache Hadoop project.
With M7, according to the company, big data operations ranging from batch analytics to real-time database functions can be conducted with greater reliability. M7 provides HBase with disaster recovery, full data protection with snapshots and mirroring, and instant recovery from hardware and software failures.