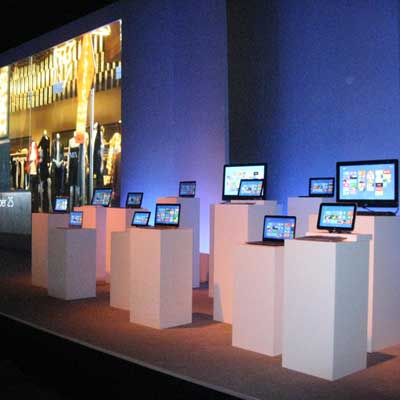 Surrounding Yourself With The Best
Ballmer and Sinofsky were surrounded onstage with some 20 new Windows 8 and Windows RT laptop and tablet devices.
"Just look at these gorgeous, gorgeous machines and how alive they are with activity," the ever-ebullient Ballmer said, noting the devices surrounding him onstage. "Our partners have come up with incredible new designs. People are going to love all the new Windows 8 devices and all they can do."