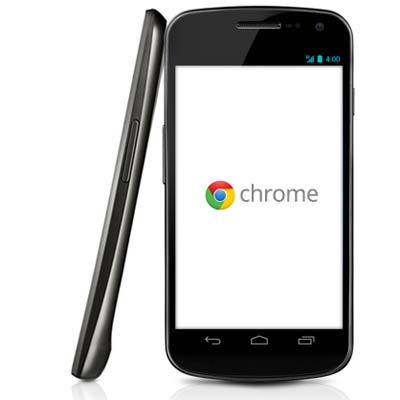 6. Chrome For Android, Chrome For iOS
Google took some flak in February (and since) when the first beta of Chrome for Android showed signs of instability. It has made steady improvements since then, and people using the desktop versions will enjoy seeing their bookmarks and history seamlessly appear on their smartphone running Android 4.0 and higher when they're on the road. But like any good open source developer, Google still maintains a list of known issues.
Meanwhile, the App Store in June became host to Chrome for iOS, a version of Google's browser for iPad, iPhone and iPod Touch devices running iOS version 4.3 or higher. According to App Store requirements, Chrome for iOS uses Apple's Safari iOS engine and other components of the iOS WebKit. The browser supports multiple tabs and connects with the user's bookmarks, tabs, passwords and other personal data.