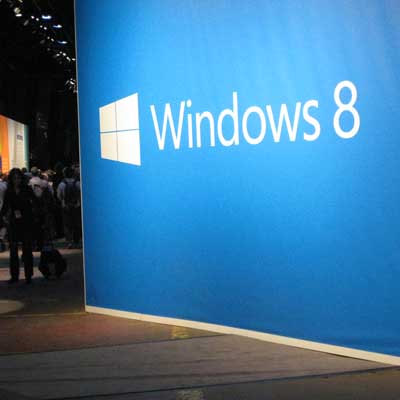 1. Windows 8 Finally Arrives
Its debut was almost anti-climactic. After more than a year of previews, blog posts, developer conferences, and feature and price announcements, Microsoft launched the next generation of its flagship product in a relatively low-key press event in New York on Oct. 25. The product hit store shelves the next day. Microsoft has struggled to regain its competitive edge in a world where smartphones and tablets are eroding the importance of desktop PCs -- the market Microsoft dominated for years. Windows 8 is something of a gamble because it's the first Microsoft OS designed to support "traditional" PCs as well as touch-screen tablets.
Microsoft doesn't need Windows 8 to be an immediate success as it did with Windows 7 in the wake of the Windows Vista disaster. But Windows 8 represents Microsoft's efforts to regain its technological mojo, and so the product's ultimate success or failure will have a big impact on the company's long-term fortunes. Microsoft has said 40 million Windows 8 licenses were sold in the first month of its availability -- a number that didn't exactly wow Microsoft watchers.