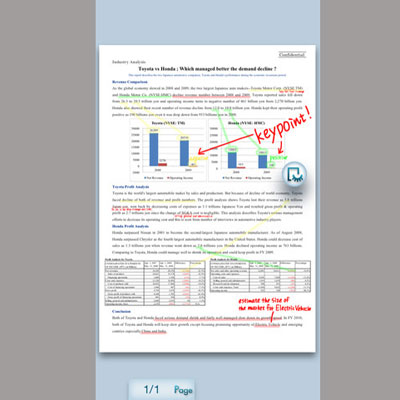 Note Anytime For Windows 8, iOS
For visual dreamers and creative types, visual composition is sometimes the most effective way to convey an idea. Note Anytime is a note-taking and sketching app to help lay out those ideas, making room for creativity and information. Created by "smart-paper" developer MetaMoJi, Note Anytime costs $9.99 and is available for iOS and Windows 8.
For this app, users can either write with their fingers or type text on various types and sizes of paper, choose pen color and thickness and add photos and graphics. A great feature about this app is that Note Anytime treats Adobe PDF documents like a form and allows users to fill in the blank fields. Also, Notes can be posted on various social media outlets, exported to Dropbox or forwarded via email. Tutorials are included to help new users navigate its somewhat unconventional UI. This is an app that will ultimately benefit and help students and businesspeople stay organized.