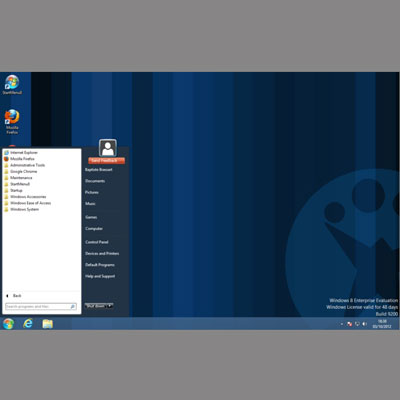 With a similar style and function to the classic Windows 7 Start menu,

Start Menu 8
is a superb Start menu replacement for Windows 8. Developed by
IOBit
, a creator of system utilities and security software products, Start Menu 8 has the option to skip the tiled Metro start page upon launch and go straight to the Windows 8 desktop. Free and easy to install, Start Menu 8 has customizable general settings. Folders, programs and applications can be displayed or removed from the Start menu. The right side of the menu is organized by documents, pictures, administrative tools, control panel and the option to switch to Metro. On the left side is access to pinned and recent programs, and on the bottom right are the power options (sleep, restart, log off, switch user, lock) and shut down button. This free app is one of the better Start menu replacements.