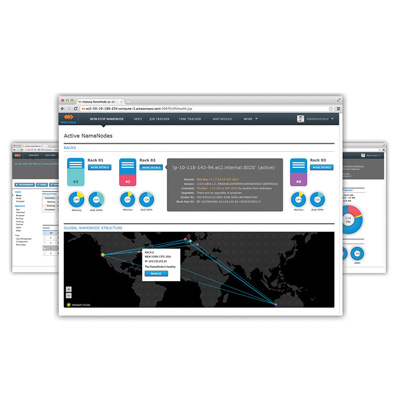 WANdisco Unveils New Hadoop Distribution, High Availability Software
WANdisco (for Wide Area Networking distributed computing) will be unveiling WANdisco Non-Stop NameNode – WAN Edition, a new replication technology that the company said brings 100-percent uptime for globally distributed big data systems based on the Hadoop platform. The company already provides a LAN Edition of the software.
WANdisco also will show a new release of WANdisco Distro (WDD 3.6), based on Apache Hadoop 2.0, the company said will support migration from Amazon Web Services to private clouds. The company will also open-source its implementation of the S3 API on Hadoop, allowing businesses to use their custom applications that write S3 against their own in-house Hadoop with S3HDFS. The company is also expected to announce support for the Shark real-time analytics and Spark in-memory data processing technology as add-ons for WANdisco Distro 3.6.