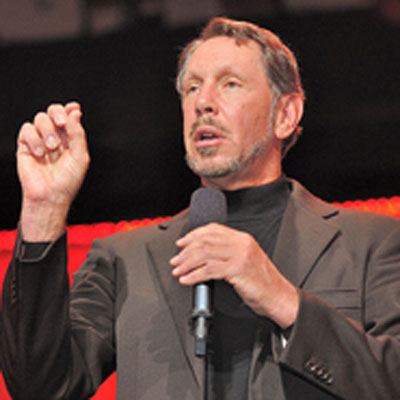 Ellison: Salesforce.com Is A Cloud Computing Pretender
In his Oracle OpenWorld keynote session on Sept. 20, 2010, Ellison charged that Salesforce.com's cloud prowess was highly exaggerated. Salesforce.com may bill itself as the cloud computing company, Ellison said, but "is really only one or two applications that run on the Internet."
While Salesforce offers the Force.com development environment for building cloud computing applications, Ellison dismissed it as a proprietary system "for doing little add-ons or little interfaces to Salesforce's applications. But it's really not a platform." Ellison charged that Salesforce is "not elastic" and has "a very weak security model." And while cloud computing generally means paying for resources on an as-needed basis, he said Salesforce bills according to the number of users, not the amount of usage.