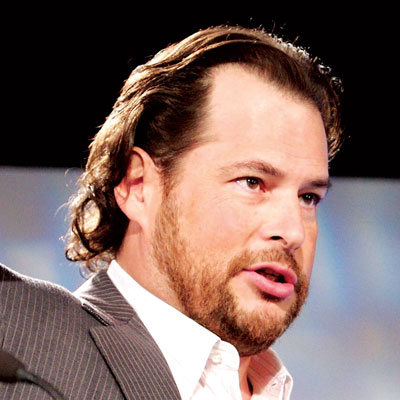 Benioff Mocks Oracle's Hardware
Only two days after Ellison questioned Salesforce.com's cloud cred, Benioff returned serve on Sept. 22, 2010, taking a jab at Oracle's new Exalogic Elastic Cloud server, a massive piece of hardware that Oracle is positioning as a private cloud in a box. "I'm not going to show you new computers that are taller than I am, and I'm not going to show you a cloud in a box, because clouds were not meant to be in a box," Benioff declared, triggering a wave of giggling through the audience of roughly 1,000 OpenWorld attendees.
Benioff also took aim at Oracle's mantra of software that's optimized for the underlying hardware, which reflects the company's ongoing integration of Sun Microsystems. In the cloud, Benioff said, "You don't have to have hardware and software engineered to work together."
{C}