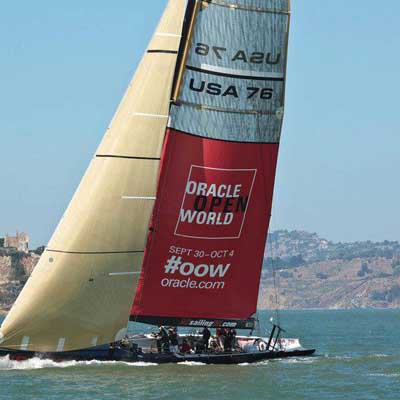 Benioff Blasts Oracle's 'Proprietary Mainframes'
After Oracle canceled Benioff's speech OpenWorld 2011, the Salesforce.com founder took the podium at a restaurant several blocks away blasting Oracle for what he called "proprietary mainframes" and "closed systems" that ignore the cloud computing revolution. "You can see this is a different message than Oracle OpenWorld," said Benioff in an address on Oct. 5, 2011, at the St. Regis Hotel in San Francisco. "It is not a message of proprietary mainframes. This is not a message of closed systems. This is a message of open systems, of a cloud-based world that is social, that is mobile."
Salesforce.com used Facebook and Twitter to inform customers and OpenWorld attendees of the change in time and place for Benioff's address. "Now Oracle is saying that we can go on tomorrow at 8 a.m. when the show is over," said Benioff. "I want to thank Oracle for that. They also offered an 8 a.m. slot on Sunday at their new Alcatraz Americas Cup facility," he said, in a swipe at Ellison, who is a member of the Americas Cup sailing team.