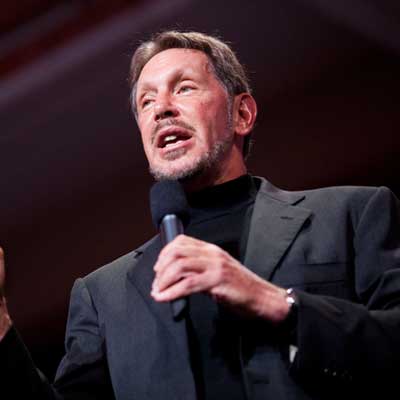 Ellison: Salesforce.Com Can't Match Oracle's Secure Cloud
In a quarterly earnings call on March 20, 2012, Oracle CEO Ellison said that Salesforce.com comes up short on security when compared with what he called Oracle Secure Cloud. "Salesforce.com doesn't offer this kind of security in their cloud," he said of the CRM SaaS competitor. "This is a key advantage for us going forward." The Oracle Secure Cloud, Ellison said, is aimed at larger companies that "want the simplicity and convenience of cloud computing, but are unwilling to accept the security risks inherent in [the] multitenant, public Internet cloud."
Ellison's comments came after Piper Jaffray issued a report showing partner dissatisfaction with Oracle's cloud strategy. The report said 47 percent of partners have not seen Oracle's cloud approach gaining traction with customers, while 38 percent said they see limited progress. "Most partners are confused by the strategy thus far, and see only slow progress while thinking it will be 'a hard sell,'" the report said.
{C}