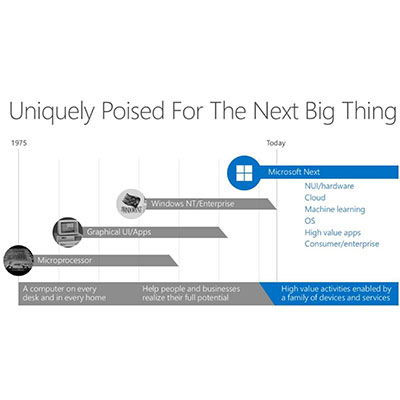 Microsoft As An Innovation Leader
There just aren't that many people left making fundamental operating system investments. UI innovation ... is critical, because inventing the next hardware-software paradigm does create an opportunity to make a ton of money.
Machine learning, at scale, it's hard to argue that, other than Google and Microsoft, anybody is making an at-scale investment in helping develop technology that studies the world and studies the user, and tries to help computers learn about people and serve them better. It is a scale game. It's a moat. There are really only two people who are making the investment, the investment in the cloud infrastructure, the investment in the technology, and I think it will be one of the defining characteristics of the next generation of device and user interface.
-- Microsoft CEO Steve Ballmer