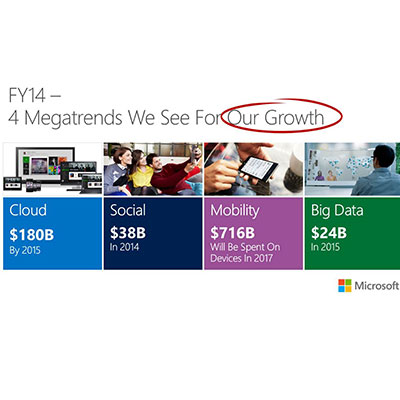 Microsoft's Four Big Megatrends
Microsoft says it's chasing after four big megatrends in tech: cloud, social, mobility and big data.
We offer three distinct types of cloud: private, hybrid, and public. If you take infrastructure and platform with Azure and SQL Azure and Windows Azure, we also provide a service there with Intune where we remotely manage desktops.
-- Microsoft CEO Steve Ballmer