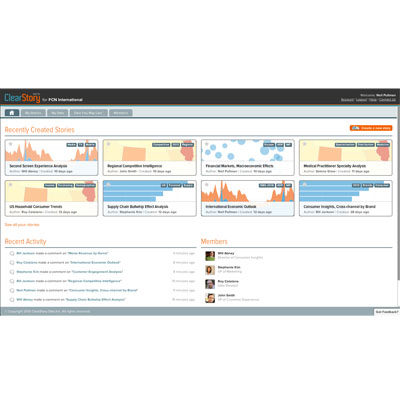 ClearStory Data Unveils Data Intelligence Software
Startup ClearStory Data is launching its new platform and application software for big data analysis and exploration. The company's Data Intelligence software is designed to make it easier to access internal and external data sources, including corporate databases, Hadoop and the Internet, and use that data to uncover trends and patterns.
The software, which has visual discovery capabilities, is designed for people with a range of skill levels across all kinds of functions throughout business organizations. The overall goal is to bring big data analysis to a broader range of information workers.