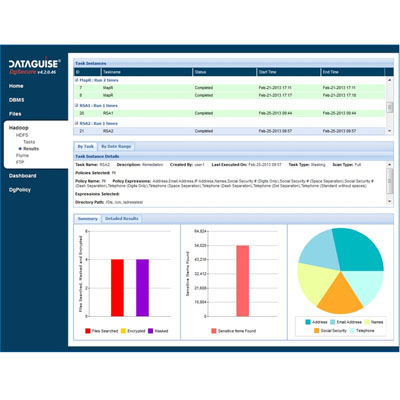 Dataguise Showcases DG For Hadoop 4.4
Dataguise is showing a new release of its big data security and privacy protection software at the Strata + Hadoop World show. The software helps businesses leverage big data while remaining compliant with privacy data regulations.
DG for Hadoop 4.4 includes new capabilities to help businesses evaluate data exposure and enforces what the company calls "the most appropriate remediation" to protect companies from financial and brand damage. The software is certified to work with major Hadoop technologies such as Cloudera, Hortonworks and MapR Technologies.