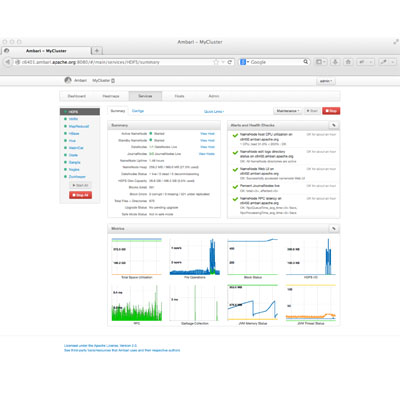 Hortonworks Launches Data Platform 2.0
Hortonworks is showing off its Hortonworks Data Platform (HDP) 2.0, the new release of the company's commercial distribution of the Hadoop big data platform. HDP 2.0 is built on the recent Hadoop 2 release from the Apache Software Foundation (ASF).
A key enhancement to the new Hortonworks release is inclusion of YARN (Yet Another Resource Negotiator), a new Hadoop technology that allows developers to use programming frameworks other than MapReduce. Also in the new Hortonworks release is technology from the ASF's Stinger initiative that improves the speed and scale of SQL semantics support by Apache Hive.