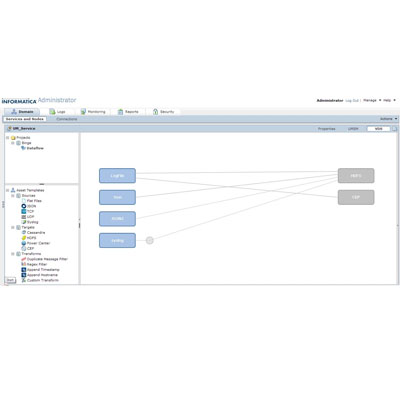 Informatica Debuts Streaming Data Collection Technology
Informatica is demonstrating Vibe Data Stream for Machine Data, the vendor's new software for simplifying the collection of streaming high-velocity, high-volume machine data from multiple sources and delivering it to big data platforms like Hadoop and Cassandra.
Informatica Vibe Data Stream for Machine Data is a new component of Informatica's data integration platform. The software uses embeddable Vibe agents to collect data and stream millions of records per second for realtime event processing and analytical applications.