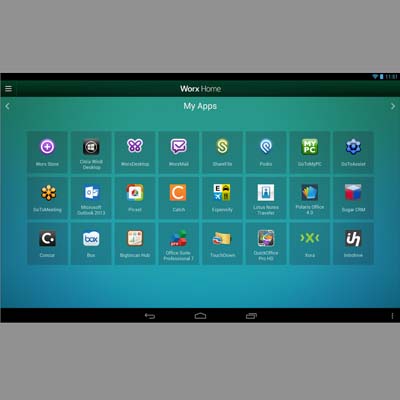 Maker: Citrix Systems

Platforms: Android, iOS

Cost:
Free (requires XenMobile MDM)
Citrix in February launched the Citrix XenMobile MDM platform and followed up in July with Worx Home, providing a secure way to deploy productivity apps to Android and iOS mobile devices without putting corporate data or communications at risk. Enterprise admins set up an app store from which approved apps can be downloaded through the Citrix Worx Home app. Numerous apps are available to date, including those for web browsing, instant messaging, file sharing and syncing, as well

as GoToMyPC and GoToMeeting. Also included is WorxMail, a native app for Android and iOS that brings email, contact management and a calendar that shows co-worker availabilities. Admins control how (and whether) apps communicate with each other, the corporate back end and the Internet through policies and provisioning rules. There's also ActiveSync and Exchange support, an SDK for building custom solutions and a mechanism for linking to live support.