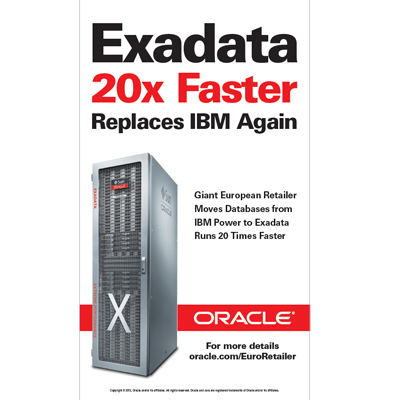 Oracle: 'We Are The Systems Integrator' For Exadata
Oracle's Exadata Database Machine is a highly engineered box of Oracle software running on Oracle hardware, and it combines servers, storage and networking that customers used to have to buy separately and then integrate either on their own or with assistance from an Oracle channel partner.
With the Exadata Database Machine, Oracle is now handling this heavy lifting so the customer doesn't have to. "We are the system integrators," Henley said at the event.