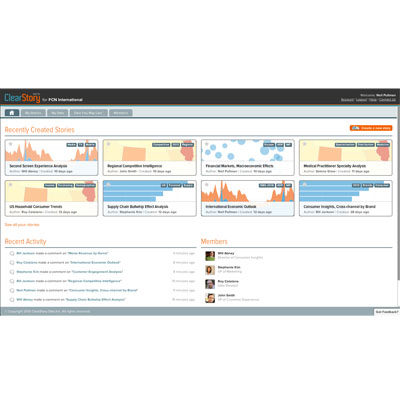 ClearStory Data Intelligence
Startup ClearStory Data is developing platform and application software that helps everyday business users access, explore and analyze big data collected from internal and external sources, including corporate databases, Hadoop and the Internet. The company's goal is to bring big data analysis to a broad range of information workers.
The software, with its collaboration and data visualization capabilities, debuted in October. It's currently available through the company's early access program.