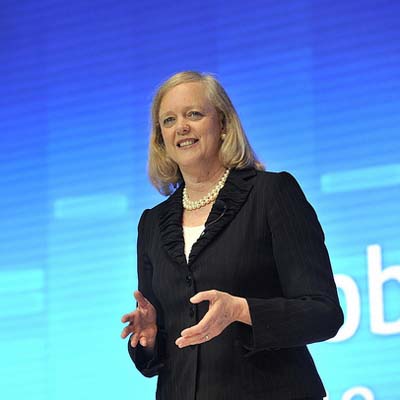 A CEO That Gets Partner Success Is Critical To HP's Success
[HP President and CEO] Meg Whitman (pictured) has made it real clear that one of the core competencies that she thinks HP hasn't put enough attention into over the last few years is its partner ecosystem. HP, as a company, one of its great successes is that it has hundreds of thousands of partners in every niche you can imagine in the marketplace, whether its printers or servers or PCs or whatever. She says every day that their success is HP's success. She is putting a lot of investment in that [partner] area with some very high caliber people.
HP Software frankly had a pretty rudimentary partner network [18 months ago] and hasn't really thought partnering very strongly. When George Kadifa came on about 18 months ago, one of the early things he did was to put a partner program in place and recruit an executive, Harry Gould, to run that partner program.