Email this CRN article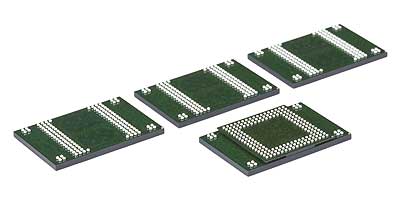 Hard disk drives aren't going to disappear anytime soon. But with some system builders already reporting HDD availability issues and with the price of solid-state drives dropping, it's clear that NAND flash and SDRAM-based data storage devices are the wave of the future.
We expect that SSDs from companies like Toshiba, Intel, SanDisk, SMART and Samsung will get a lot of attention at CES. Toshiba, for example, has a 128GB multi-level cell NAND drive set to hit shelves in March.
Intel is going to be showing off the Z-P140 PATA SSD it unveiled in December. Pictured at left, the Z-P140 for ultra-mobile devices comes in 2GB and 4GB flavors, with extensions to 8GB and 16GB and it weighs less than a penny.
Email this CRN article