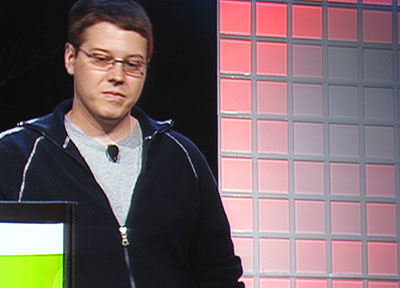 ALL ROADS LEAD TO TOM
Steve Pearman, SVP of product strategy at MySpace, discusses the launch of the social networking site's MySpace Application Gallery during his keynote Thursday at the Web 2.0 Expo in San Francisco. The gallery features some 1,000 new widgets for the MySpace base of more than 100 million users to add to their profiles.
If the MySpace user-base was a country, Pearman noted, it would be somewhat smaller than Japan, but with slightly greater per-capita consumption of badly drawn manga.