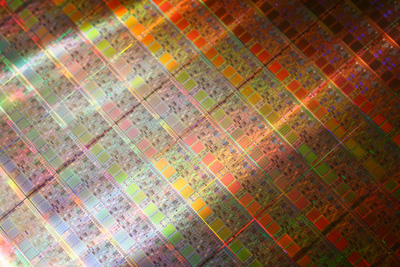 Intel Unveils Nehalem
The Intel Xeon "Nehalem" 5500 and 3500 processors may be the workhorse of the coming technology refresh across the market. The new, high speed processors from Intel have already been adopted by computer makers such as Apple, Lenovo and Sun. The chips are already or will soon begin to pop up in workstations, notebooks and servers. In fact, at its launch, Intel called the Xeon processor "transformational."
The convergence of Intel's Nehalem processors and Windows 7 hitting the market could spur a technology refresh that has been put off by customers due to the economic climate around the world.
(Nehalem wafer shown here)