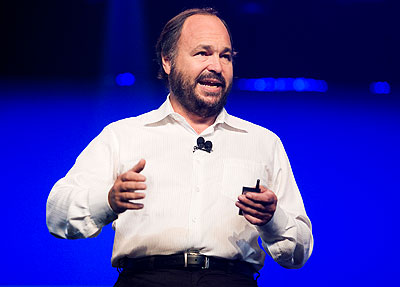 After adopting vSphere 4, the next step toward the cloud, in VMware's view, is to add management to vSphere with the company's vCenter management application.
vCenter offers three types of management, Maritz said.
At the foundation, it provides virtualization capacity planning, configuration, operations scheduling, and continuity and disaster recovery.
VCenter also provides self-service capabilities such as the ability to set up service profiles and catalogs of services, a portal for their customers to get their own services on a self-service basis and chargeback systems for services used by those customers.
VCenter also lets companies put their applications on autopilot with such capabilities as application provisioning and application scheduling, Maritz said.
VMware is now making such cloud capabilities available to smaller businesses with vSphere Essentials, which Maritz said handles the installation and deployment of applications with management, data protection and security starting as low as $166 per processor.
Maritz also unveiled the beta version of VMware Go, a free online service that helps small businesses get virtual servers deployed and managed by VMware in the hope that they will one day become paying customers.