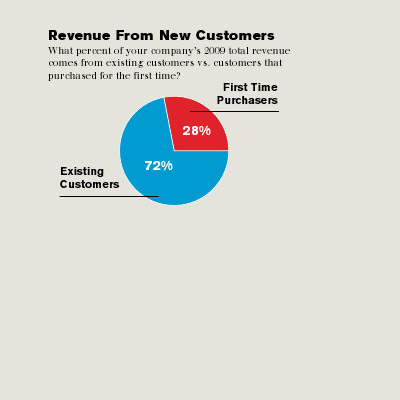 Revenue from new customers represented 28 percent of the average solution provider's revenue in 2009, which is an increase from 25 percent in 2008, according to the study.
The change may have been caused by some existing customers delaying or decreasing their IT purchases this year, forcing VARs to spend more time targeting new customers.
Also, more sales from new customers could have come from solution providers reevaluating their customers or priorities, said Wesley Gipe, president of AgilIT, a Troy, Ohio-based solution provider.
"We were finding out we were not making as much money on some accounts as we used to because our business model changed," Gipe said. "We've evolved to serve really one market, health care. We evaluated other businesses to see if it was profitable enough to serve those customers."