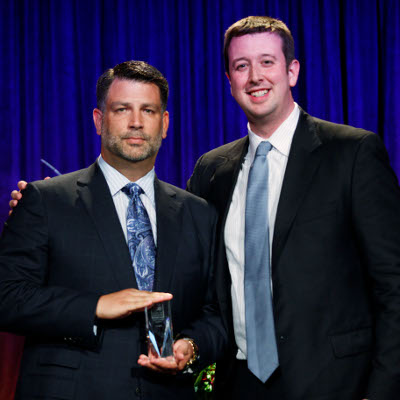 A 15-year member of the VAR500 list, Emtec (2010 VAR500 rank: 352) designs, plans, supplies and implements IT infrastructure and tools from vendor partners including 3Com, Brocade, Alcatel-Lucent and Adobe. Emtec saw 6 percent growth this year.
Among its recent health-care successes is an implementation at Bridgeport Hospital in Connecticut, in which 1,000 computers in 15 different buildings were networked and redundantly linked as part of a disaster recovery plan.
Accepting on behalf of Emtec is Adam Alonso (left), vice president of global services.