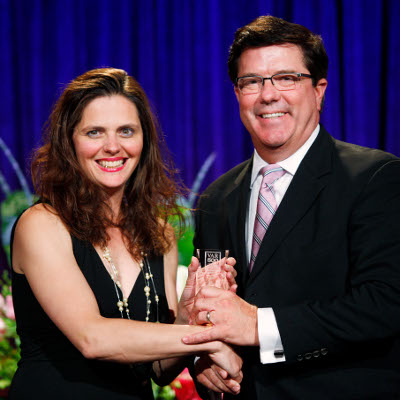 For more than 50 years, CSC (2010 VAR500 rank: 6) has created and deployed smart, technology-enabled solutions to solve its customers' thorniest IT issues. It prides itself on working with the customer, really listening to what their needs are, and then creating a unique solution that fits like a glove.
As an example, it has helped the Centers for Disease Control and Prevention build a database of digital photos, illustrations and videos relating to public health. And it has rolled out a series of help-desk best practices for United Technologies Corporation that transformed and revitalized its help desk.
Jennifer Bosavage presents the award to CSC's Randy Phillips, vice president and chief development officer.