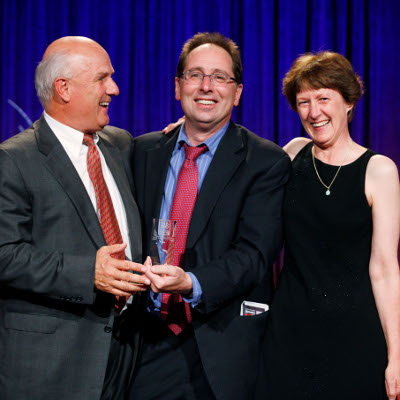 Editor's Choice For Business Excellence
Coming in on this year's list at No. 181 with $206 million in revenue is the winner of the 2009 VAR500 Editor's Choice for Business Excellence, NWN. NWN, which saw revenue surge 34 percent between 2008 and 2009, has a tremendous presence in the government as well as education markets.
CRN's Steve Burke (center), presents the award to CEO Mont Phelps and Managing Director Jane Linder.