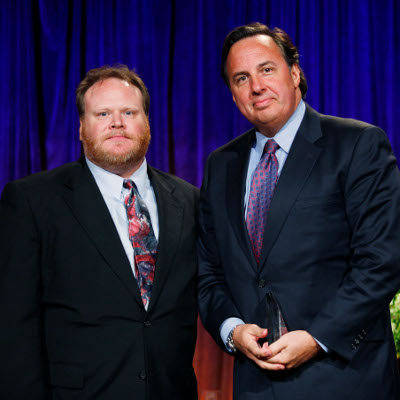 Top Technology Practices For Excellence In BPO
No. 21 on the VAR500, ACS, a Xerox company, took home the award in this new category. The CRN Test Center's Ed Moltzen (left) presents the award to Michael Sigmund, senior vice president.
ACS' customer success stories are impressive: For example, it has improved a shipping company's turnaround time from two weeks to 24 hours, shortened its billing cycles from 20 days to six days, and decreased staff from 14,000 to 4,000. Another example: ACS helped save a leading manufacturer more than $35 million annually through re-engineered processes.