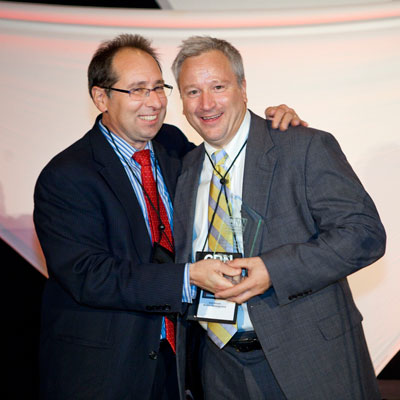 Fastest Growing Specialist In Enterprise Storage Management Software
Boston-based Winslow Technology Group, #24 on this year's Fast Growth 100 list, had two-year growth of 104 percent and was the fastest growing solution provider in enterprise storage management software. President and founder Scott Winslow (right) accepted the award from Burke.
"This solution provider's team is focused on providing storage solutions that are easy to use, feature rich, and affordable," Burke said of Winslow Technology Group. "With the help of its vendor partners, Akori, Brocade, Cisco and Commvault, it has been successful in delivering on those promises. With 104 percent two-year growth rate, our winner's customers seem to be believers in the VAR's credo to providing better IT storage solutions."