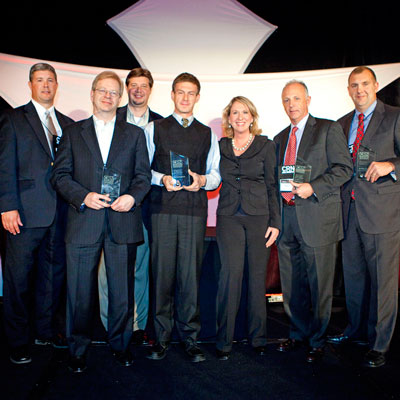 Consistent Performance, Despite The Odds
CRN also presented awards to five solution providers that have made the CRN Fast Growth list for the last five consecutive years. "Not a small achievement, given the rockiness of the economy during several of those two-year periods," said Damore, in making the awards.
Left-to-right: Gary Sims Jr., president and CEO, Advanced Technical Solutions; Daniel Bemis, president and CEO, CentraComm Communications; Brian Sims, vice president, Advanced Technical Solutions; Sergey Yezhkov, vice president, EPAM Systems; Kelley Damore, vice president and editorial director of Everything Channel; Daniel Serpico, president, FusionStorm; and Tim McCabe, vice president, business operations, Sterling Computers Corp.