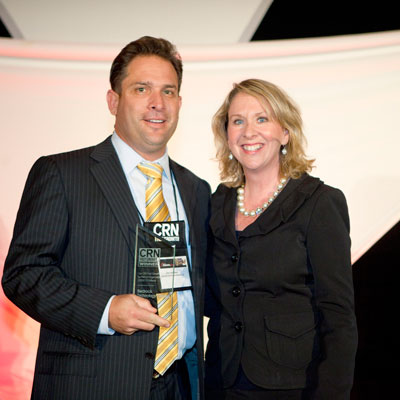 Fastest Growing Company With Revenue Between $50 Million And $100 Million
San Diego-based Bedrock Technologies, #6 on this year's Fast Growth 100 list, had two-year growth of 371 percent and was the fastest growing solution provider with revenue between $50 million and $100 million. CEO Dean Cappellazzo accepted the award from Damore.
"Customers lacking in-house IT expertise know they can rely on this VAR to be a trusted partner," Damore said, in announcing the award. "Certified experts, who have years of real world implementation experience, provide immediate value to customers that need help with storage, servers, networking and virtualization."