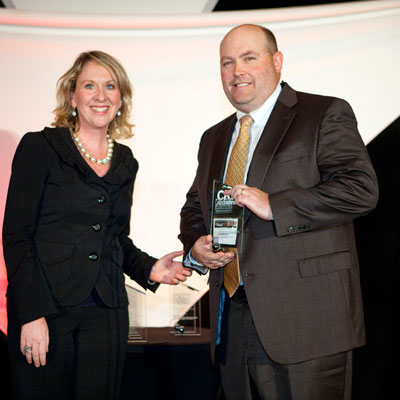 Fastest Growing Company With Revenue Greater Than $250 Million
San Antonio-based Genesis Networks Enterprises, #3 on this year's Fast Growth 100 list, had two-year growth of 663 percent and was the fastest growing solution provider with revenue greater than $250 million. COO Chris Burton accepted the award from Damore.
"The winner for this category has experienced significant growth providing network, IT and supply chain solutions to the communications industry," Damore said in making the award to the managed services specialist. "It operates in four countries and serves more than 120 customers worldwide."