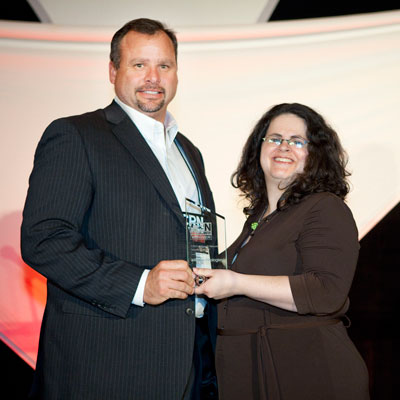 Fastest Growing Network Security Specialist
Dallas-based M&S Technologies, #25 on this year's Fast Growth 100 list, had two-year growth of 98 percent and was the fastest growing data center specialist. Partner Sean Stenovitch accepted the award from CRN executive editor online Jennifer Follett.
"This VAR provides security consulting expertise to help organizations of any size assess their current security state and meet information security challenges," Follett said, introducing the award. "Our winner then designs solutions to help clients reach optimal security benchmarks and achieve regulatory compliance. This $18 million company has grown almost 100 percent by delivering solutions to its customers through its partnerships with many industry-leading manufacturers such as Juniper, Checkpoint, EMC and McAfee, among others."