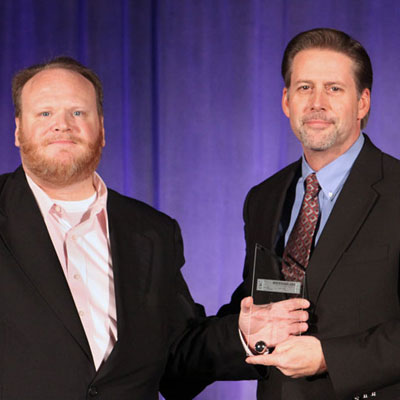 The Tech Innovator Award for innovation in display technologies went to Hewlett-Packard for its Projection Companion, an S-VGA projector that uses a break-resistant LED and weighs less than a pound, Moltzen said
"Not long ago, presenting ideas to a large group meant lugging around a heavy projector and hoping its bulb didn't break along the way," he said. "Our winner in the display category kills two birds with one stone."
Accepting the award was Scott Pappan, director of hardware accessories for HP's PSG Notebook Global Business Unit.
The runner up in this category went to ViewSonic, a Walnut, Calif.-based manufacturer of monitors and other display devices.