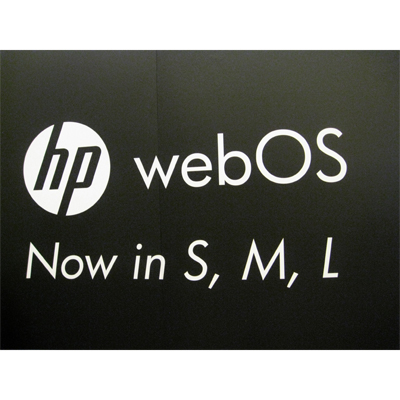 HP's WebOS: Devices For All Sizes
All eyes at APC were on HP's WebOS Touchpad, but the company also offered attendees a look at the Palm Pre2, a medium-sized mobile device, and the Veer, a tiny smartphone that fits easily into the palm on one's hand. Actually, Shaquille O'Neal could probably fit four or five Veers in his hand.
HP plans to eventually use WebOS to power a multitude of devices, but for now the company's lineup fits neatly into the small/medium/large classification.