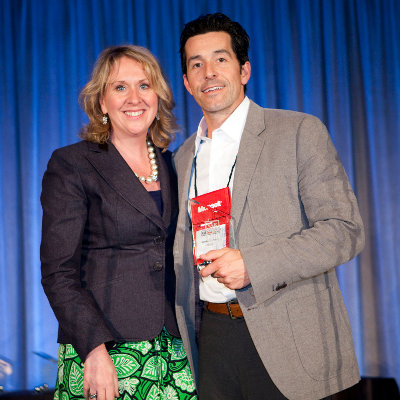 Top Technology Practice -- Cloud
Daniel Adamany, president of Ahead, accepts the award for VAR500 Top Technology Practice – Cloud from Everything Channel Vice President and CRN Editorial Director Kelley Damore.
To bring customers up to speed on the benefits of cloud computing, Ahead made a huge investment in building its own private cloud in its lab. The company also created a mock company, an airline, which leverages this private cloud to show customers its value.